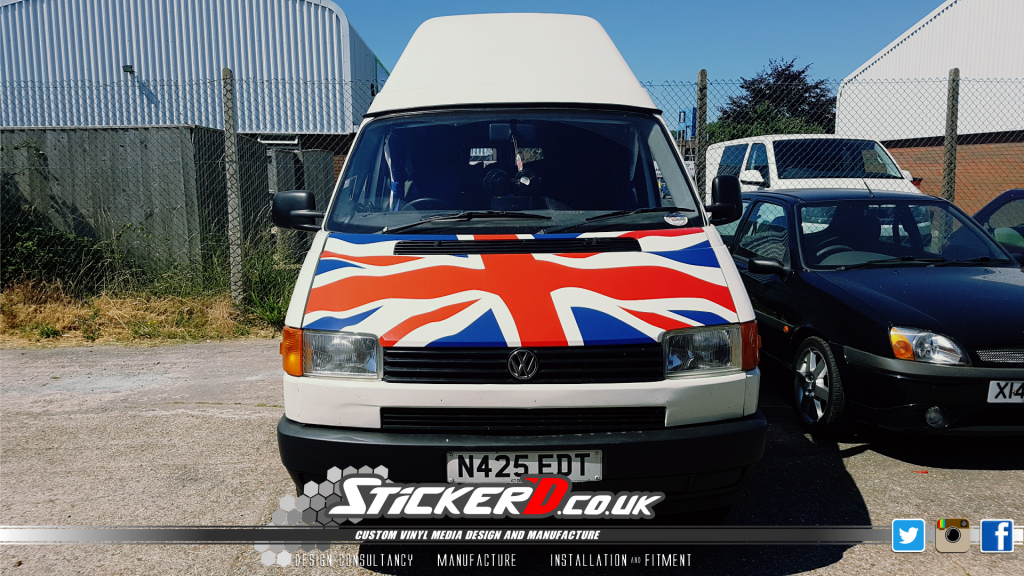 Although we haven't done many campers, motorhomes or caravans we do get a fair few enquiries about doing these vehicles, this one is that did happen our way. the customer originally wanted a printed wavy flag, but upon ordering it was unhappy with the quality so we designed one from cut vinyl and applied it to the bonnet.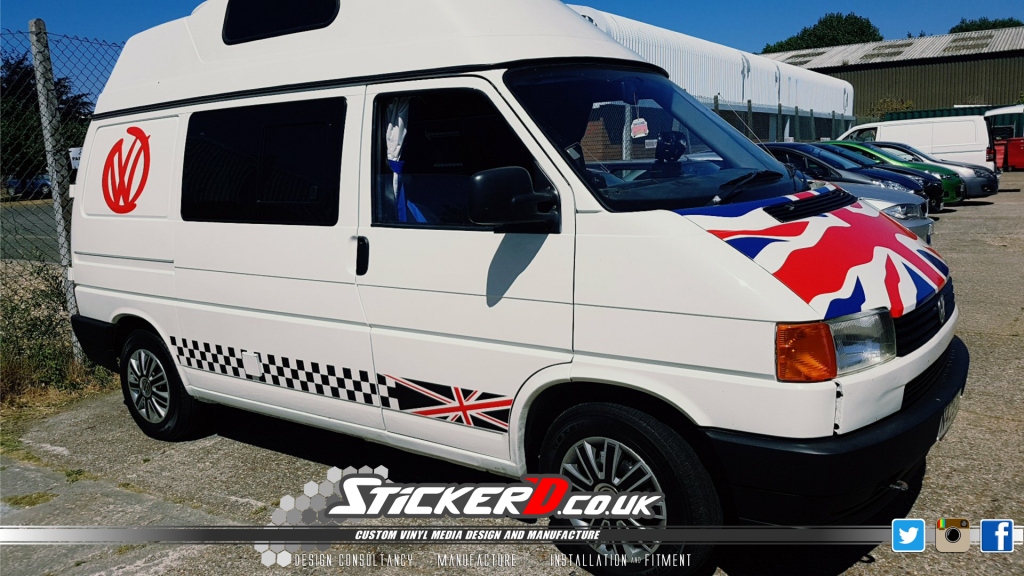 after the bonnet wrap incident, side stripes weren't ordered, instead we designed some new ones and cut them on our own machinery, this way at least we can say the they will fit and are good quality, we use only branded vinyl from KMPF, Ritrama, DeTape and more recently Hexis.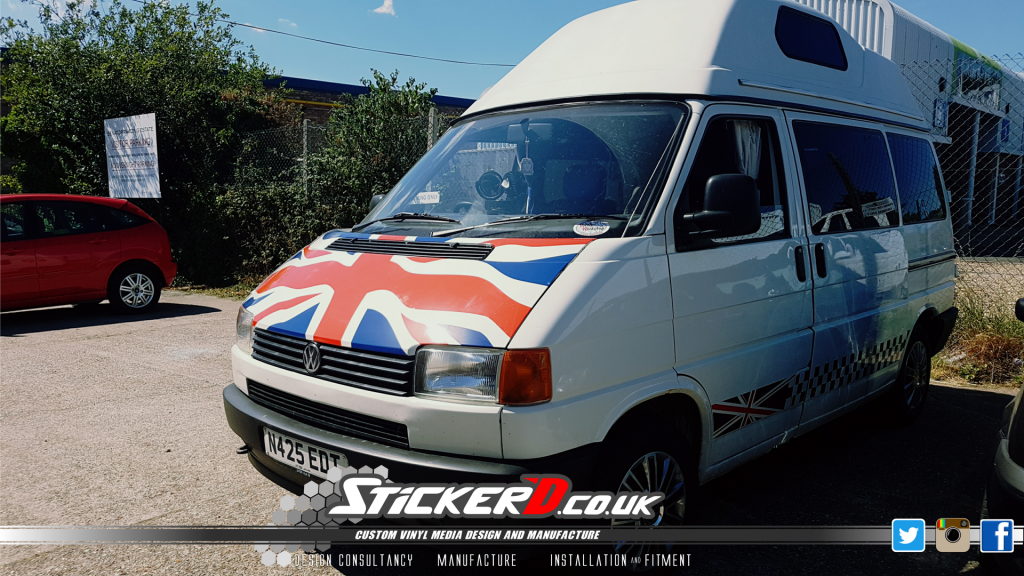 The side stripes were applied and cut neatly using wrap cut tape , to give an edge that sits neatly from the edges of the body work as this where you graphics are likely to peel and get snagged on getting in and out of the vehicle if your edges are right on the seam of the door or bodywork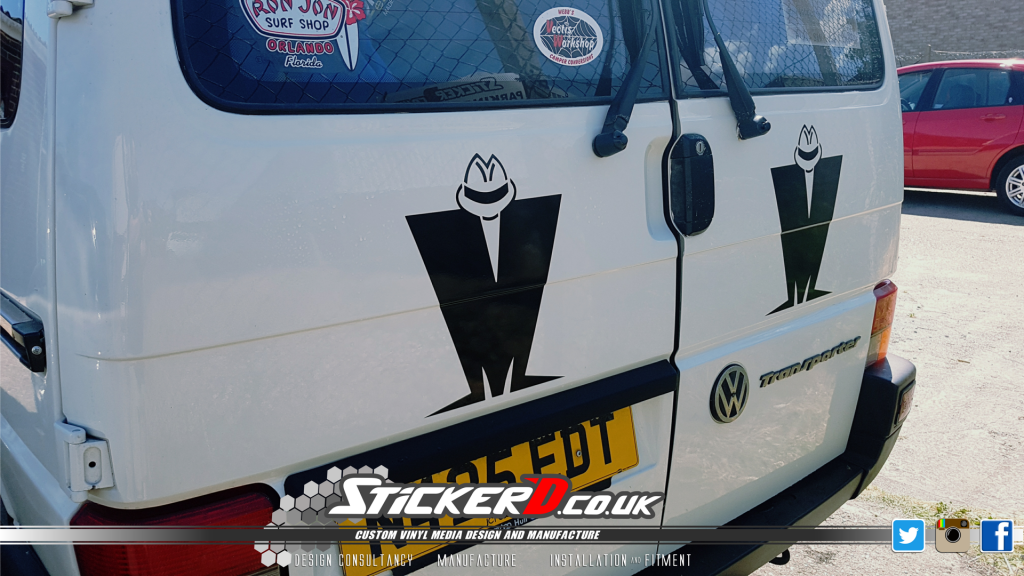 Finally as the customer is a big madness fan we made up by request two large madness stickers for the rear of the van!
We also tinted the side and top windows, even though they came out good it's not something we offer anymore and leave that to the automotive window tinting experts!