Looking for a particular colour or finish we offer a full range of different colours and finishes for vinyl products.
Sign vinyl
Comes in two basic finishes, Matte or Gloss, below are 2 charts for each finish, if you'd like to see them in person drop into our unit and see them on our colour charts.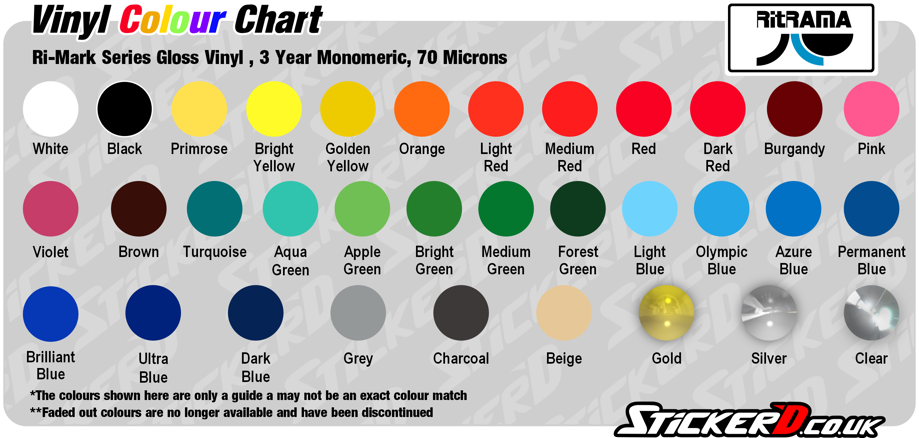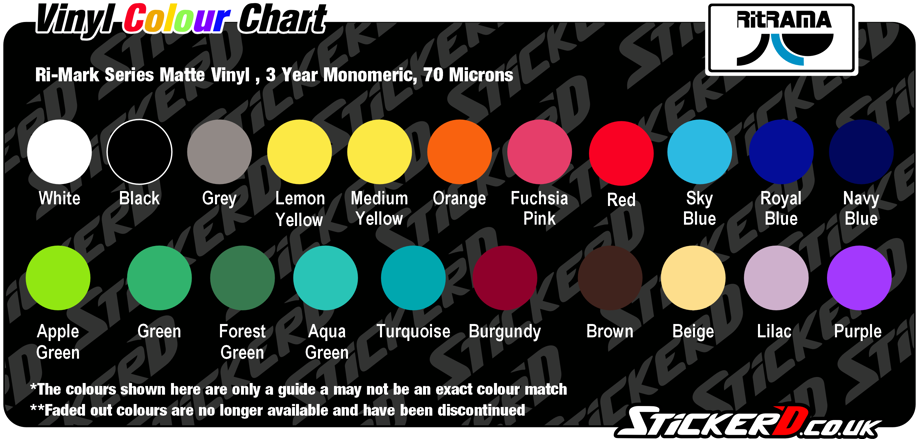 Speciality Finishes
Sometimes a special finish is required for the vinyl, these vary a lot, but most of the time there is an 'off the shelf' solution to most finishes that a customer needs, with a little compromise of course.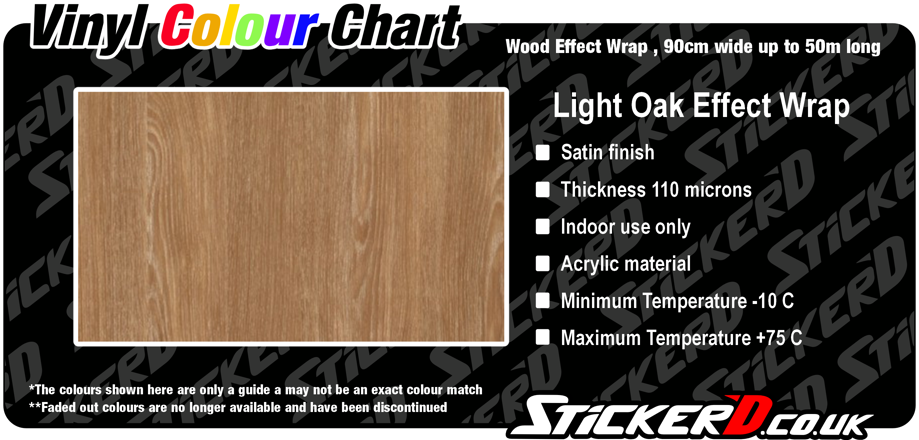 Light Oak Effect Vinyl Wrap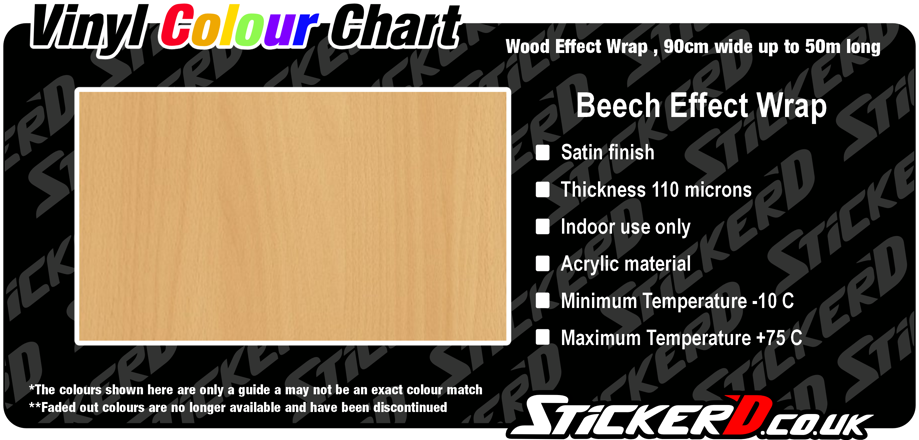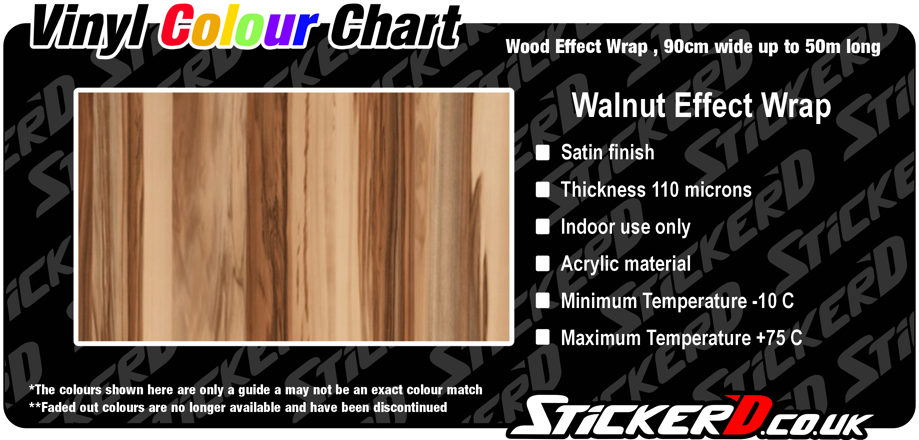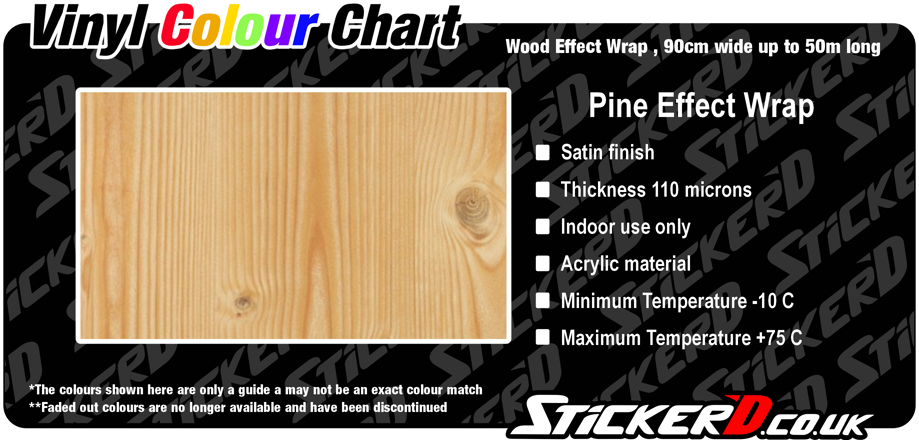 Customer Requested Colours
Colours that have been specially requested by Customers, usually means that it is a non stock item.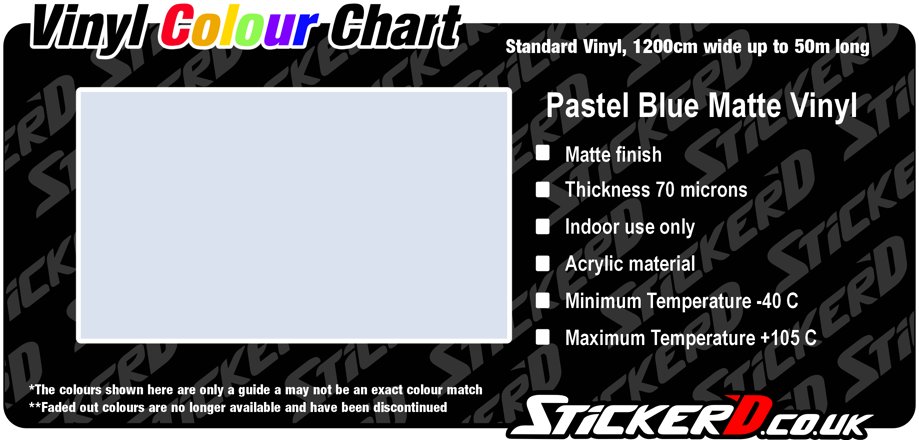 Pastel Blue Vinyl