Customer of mine bought in this Suzuki swift for a bit of a makeover, deciding on silver graphics against the bright red paintwork of the swift, here a few pics and video of the before and after.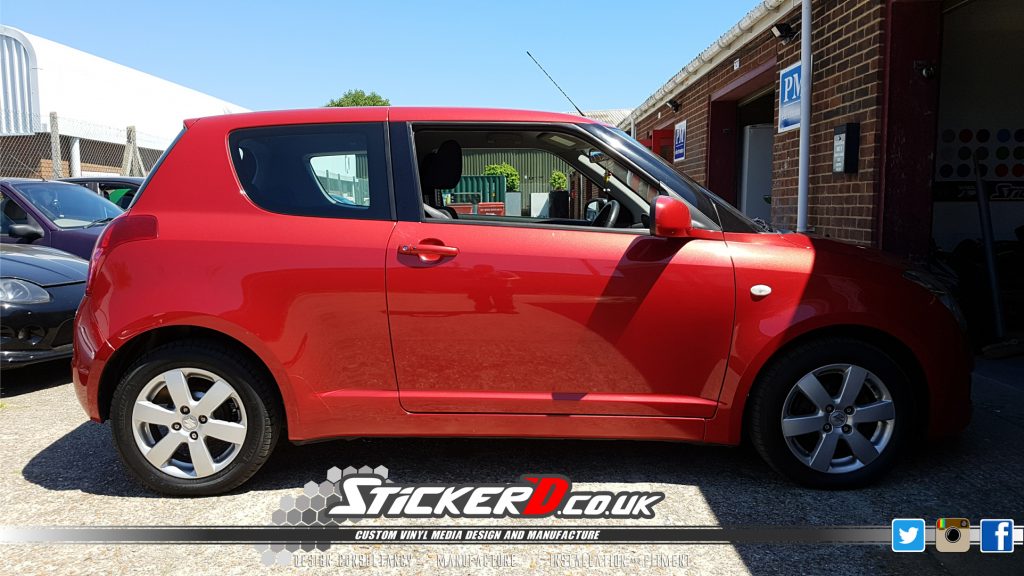 As you can see pretty plain looking, but after a little vinyl magic, the car has a brand new look.. I can only apologise for the commentary hopefully I'll get better the more I do, but the video is a great way of showing off the stripes.
A few images of the Suzuki Swift after the graphics were applied.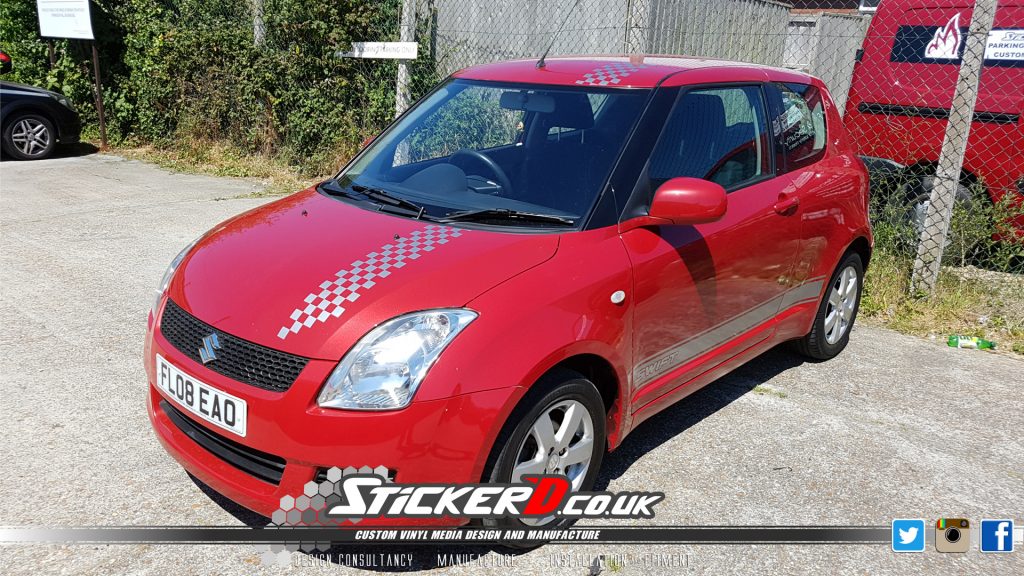 Using a few tools and methods the stripes look almost factory supplied!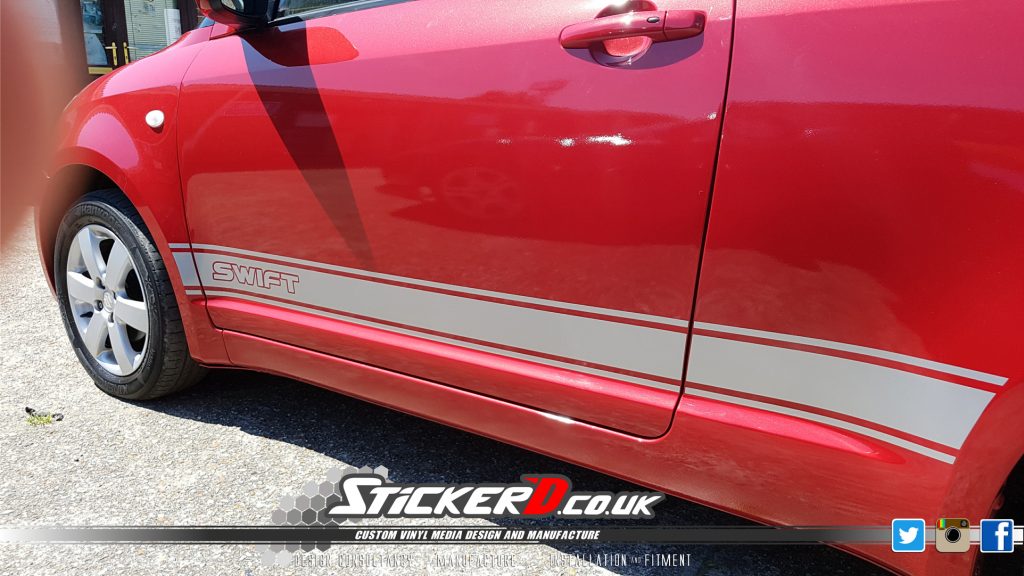 Sorry for the Thumb shot!