It's not often that we'll get a chance to be let free on a customer's vehicle , however in the case of this Mini we were given full freedom to design and fit whatever we came up with, so without further ado here is the Mini Clubman before we started..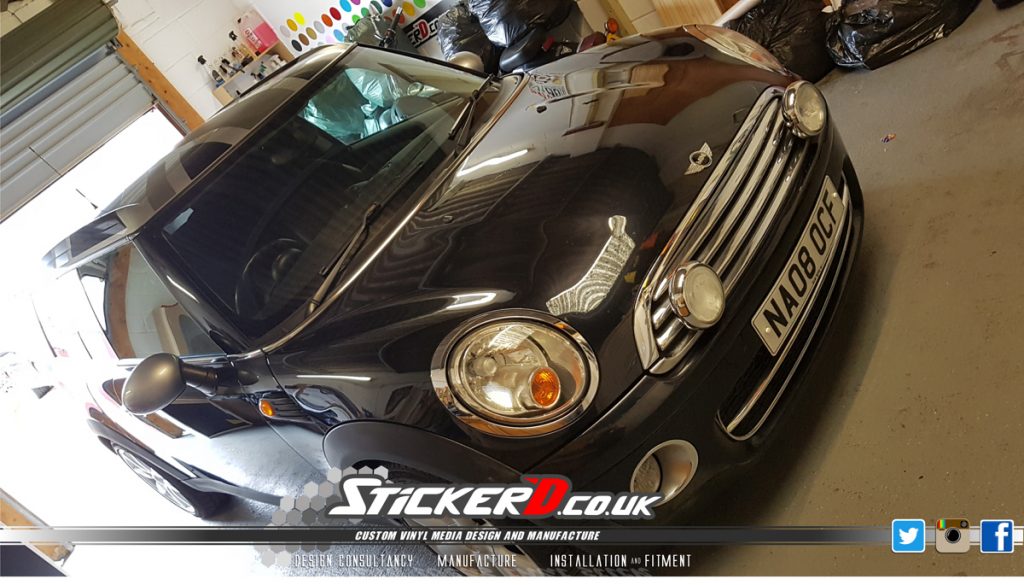 Time to get clean
As the design had already been approved, the Mini had to be cleaned and detailed as there was to be some wrapping involved so the Mini spent its first day being prepped, de-waxed and cleaned of any contaminants, as you can see it needed doing!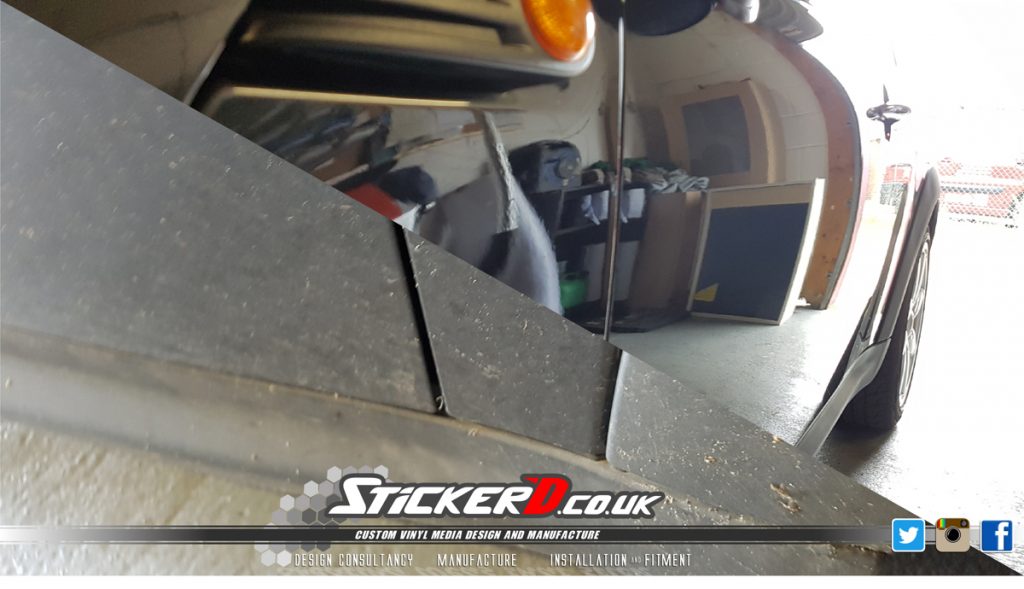 Wrapping and Stripes..
Ready for the next stage which was some wrapping and hand designed stripes, this involved various techniques and methods that meant the cutter wasn't even turned on this is all going on by hand.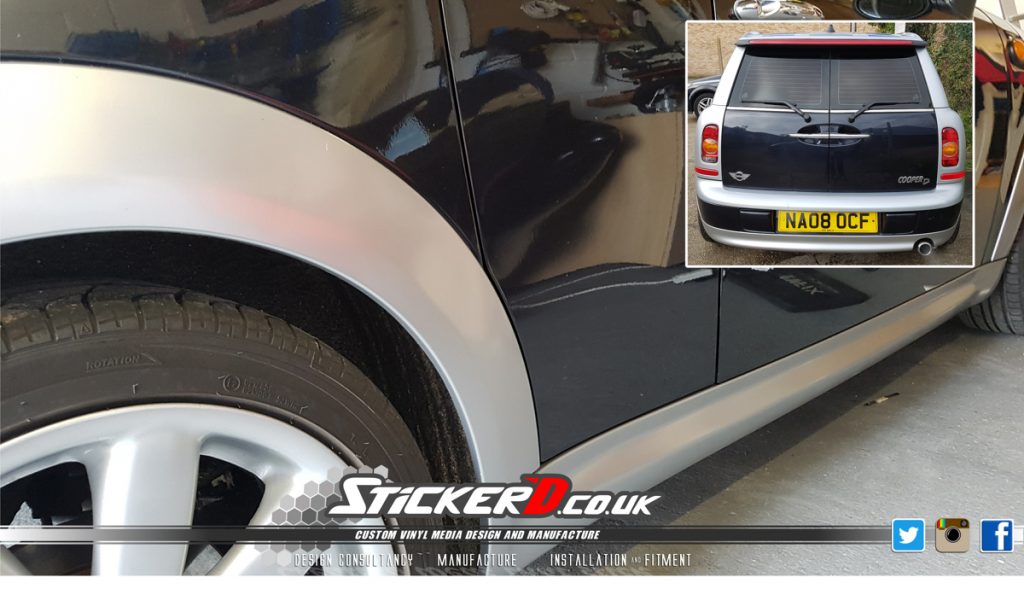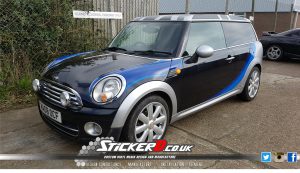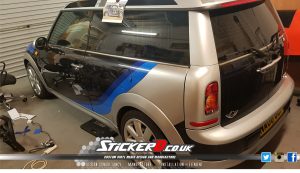 That Flag, ohh my word!
The original union jack roof was looking a bit ropey so this also needed some work, heres a few pics from the progress made on the roof…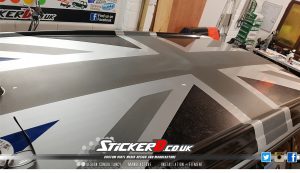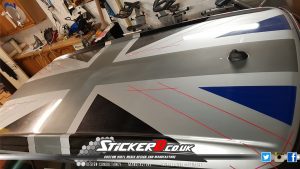 And Finally. Lets get it Sticker'd up!
Lets not go into how and why, but instead cut the fluff and see the end results..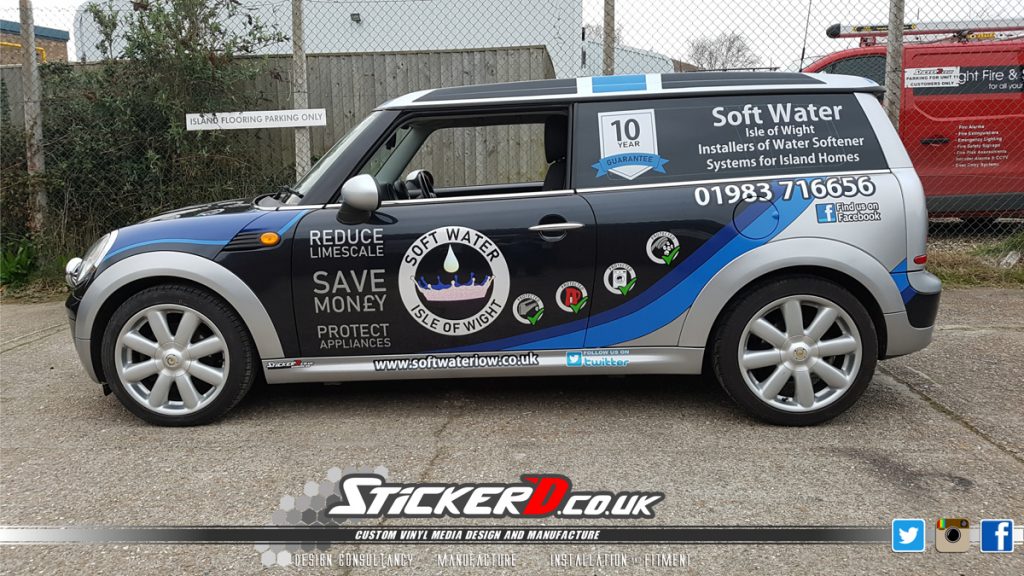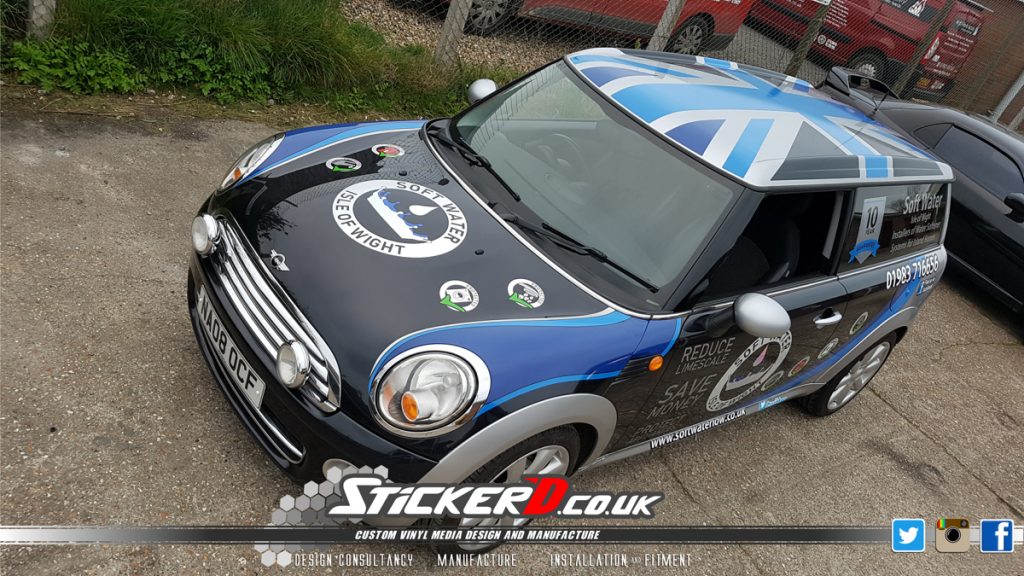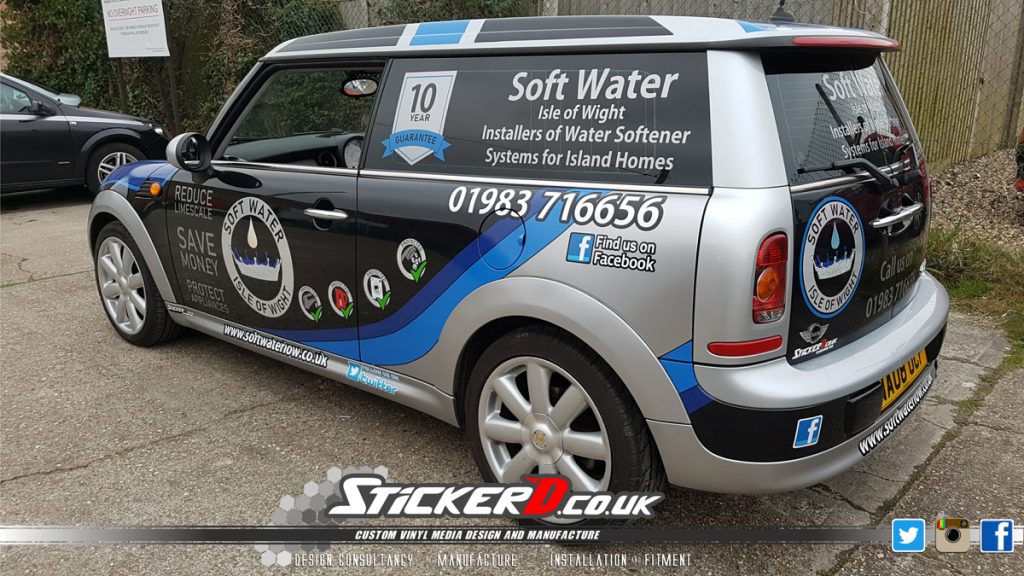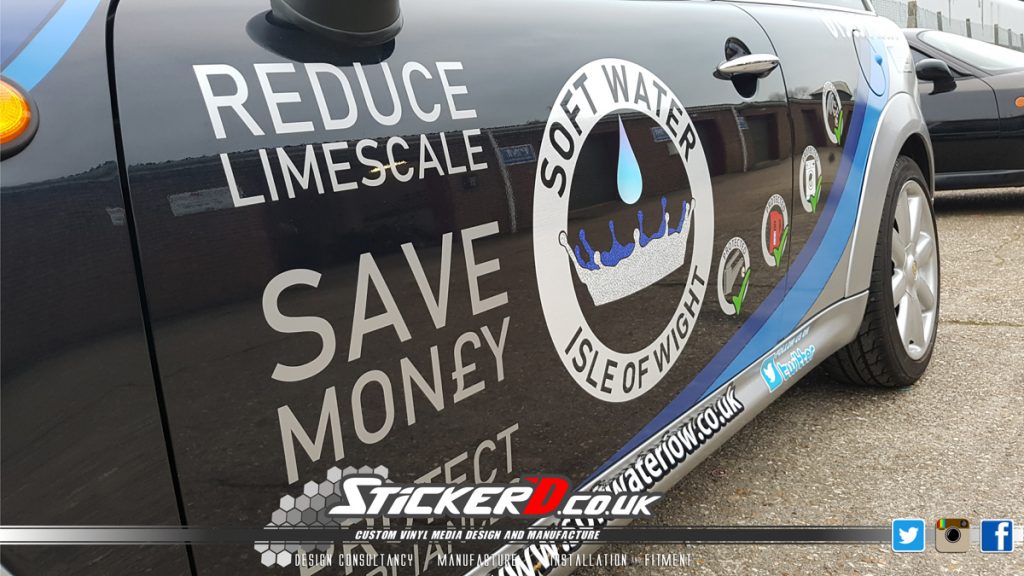 Phew!