Steve from Pure Dent Removal contacted us about putting his business details on his VW Caddy van, but his first hurdle was that he had only a very tiny JPG image of his logo, this for us was not a problem as we can usually re-draw any logo into a useable file for our machines.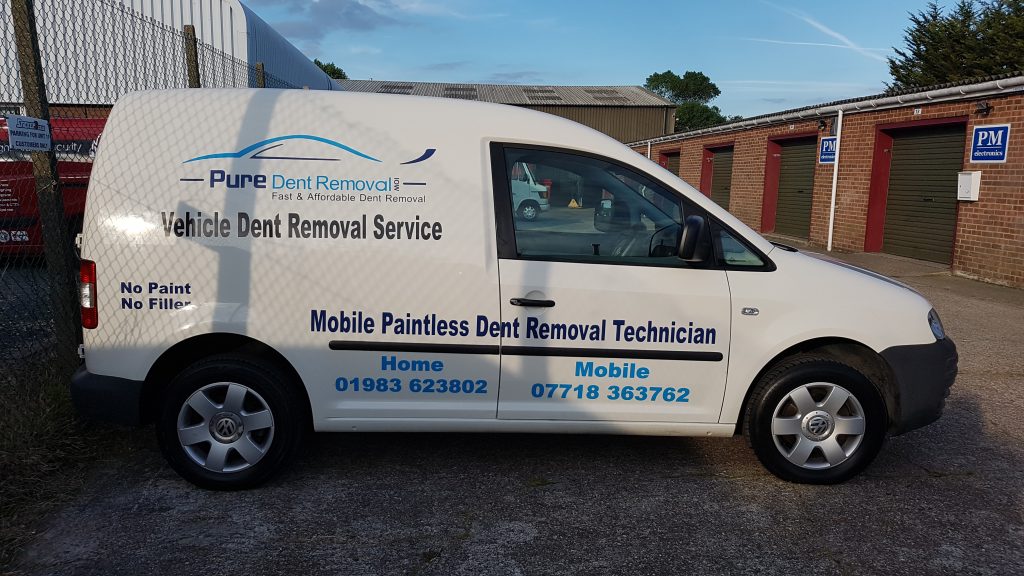 Normally we supply a design of what the vehicle will look like sign written , but Steve already had a image ready with his idea, so we made minor adjustments and booked in the work.
He also asked if we could do something on his tool box, which we did and of course he was very happy with the outcome.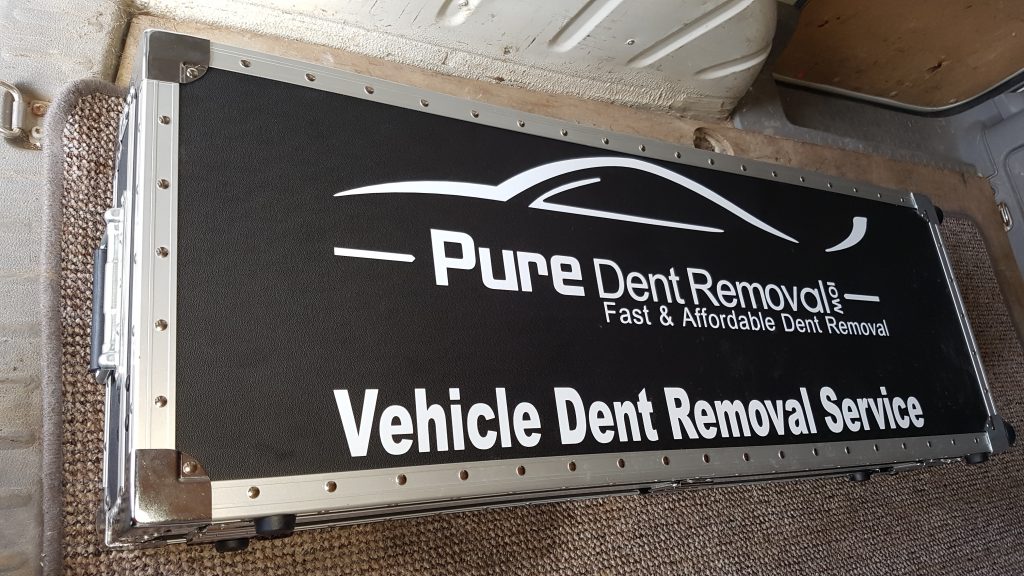 If you need a dent removed from your car, I can highly recommend Pure Dent Removal as I had a dent removed from my Mitsubishi FTO, which I thought wouldn't be possible.. but Steve done a top job and a lot cheaper than taking it to a body shop. To get in with Steve touch head to Pure Dent Removal's Facebook page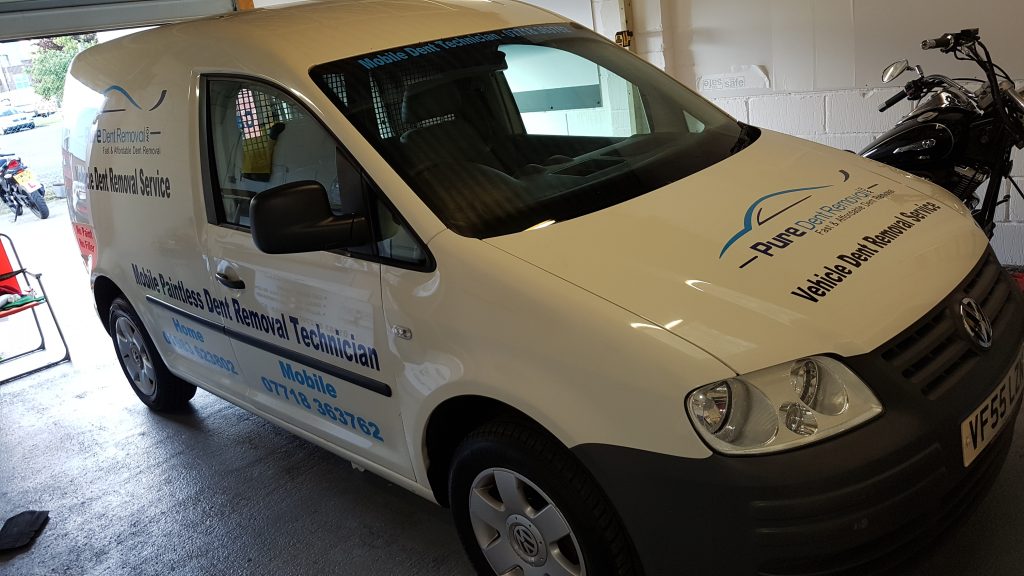 This van was done under a custom price, so get in touch if you'd like something similar to the Pure Dent Removal IOW Van.