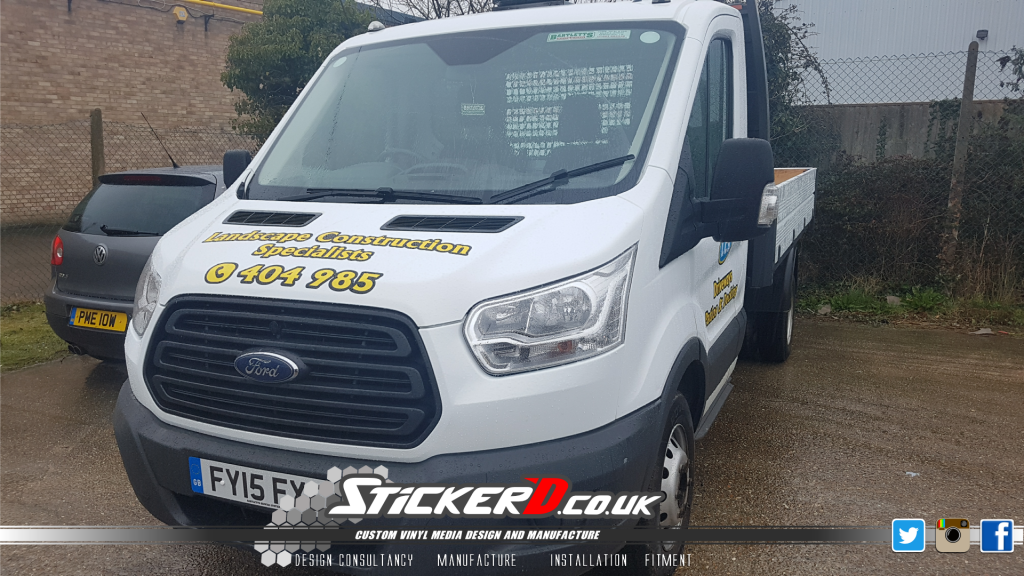 Tippers aren't a common job here, we don't class them as large vans, they come under the medium size van, this Ford Transit Tipper is Simon's who runs LCS – Landscape Construction Specialists. for these we usually just do bonnet side doors and rear tail as there isn't a great deal of surface area to play with.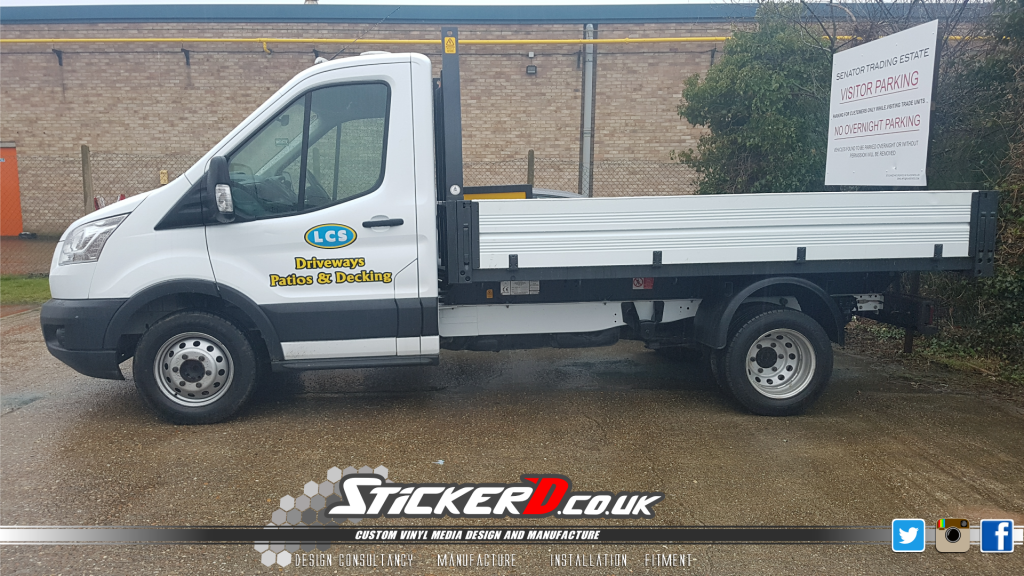 Still it's better to have something on your vehicles otherwise it is a wasted opportunity to make potential customers aware of your business!
This one is multilayer 5 year vinyl, with yellow text on black background, expect to pay around £225 for this job, which includes design, supply and fit all graphics.