Sometimes people know exactly what they want their vans to look like after they have been sign written, either on bit of paper or drawing onto a photo of the van. This was the case for HS Carpentry & Building Contractors LTD. 9 times out of 10 we can exactly meet those needs, which is pretty good right?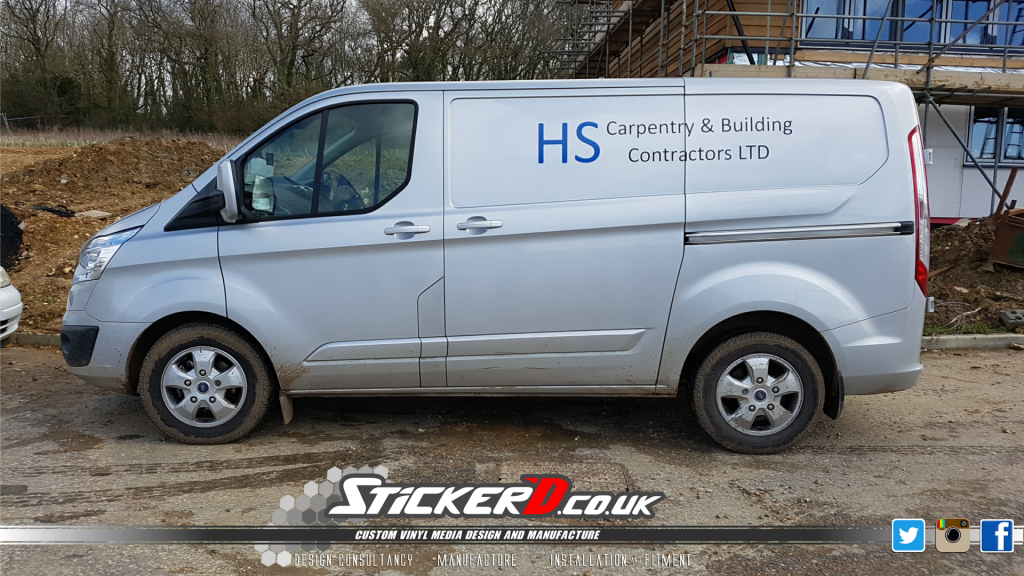 Not quite a basic sign package that we offer, but not far off price wise, as you see the best place to put most of the information is on the back of the van, as this what most road users are seeing for a period of time, as opposed to a glance of the side of the van whilst moving. when stuck in traffic its kind of in your face if you are sat behind in traffic or at the lights!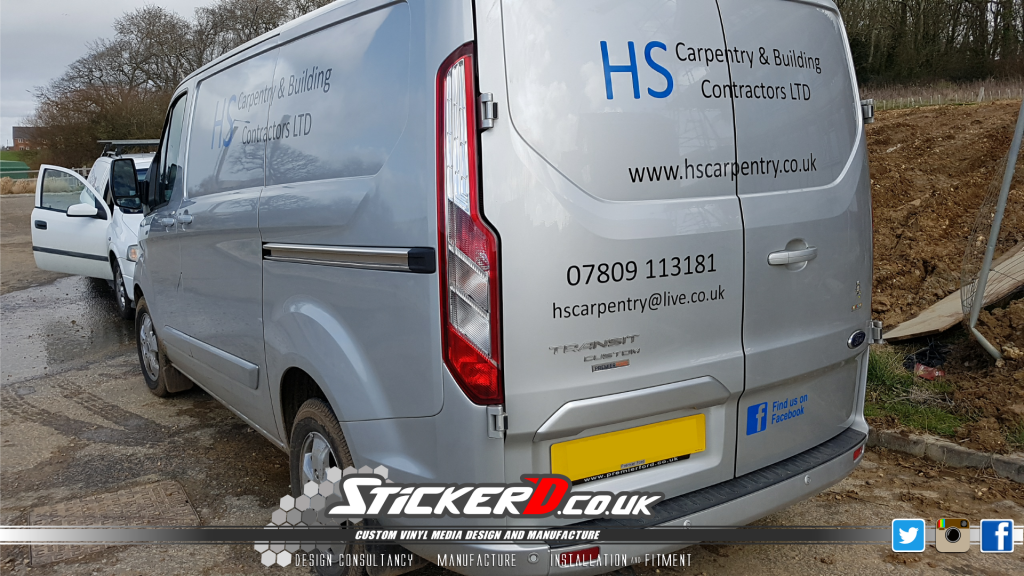 If you are interested in getting Sticker'D do any of your signage needs , get in touch for a no obligation quote.