So as in my post about moving into the new unit, the lease was signed on the 15th April 2017 and I got the keys for one empty unit in need of some decoration!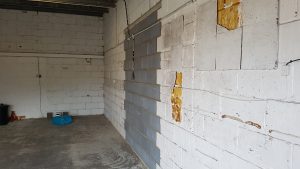 So with 30 litres of Matte white paint is was time to crack on as the first thing it needs is a fresh new coat or coats of paint!
As can be seen the walls are pretty rough and need some serious attention, 'white washed' is the term that will describe what I need to do here!