As well as most businesses have signs, sometimes premises have large window fronts, vinyl is the ideal medium to attach to windows and can create an eye level form of advertising, or window frosting can be used to add a little privacy to a shop front.
Whichever route you go we will always make sure that the final design is how you want it to look, some can be subtle other can be a little more striking.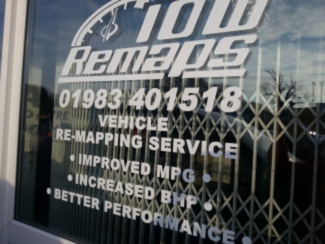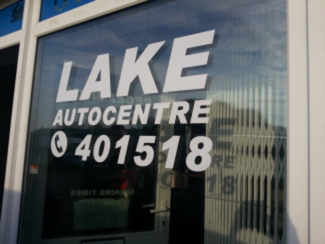 MCF Vapes, Newport . Isle of Wight.
This job was for Mike at MCF vapes, we made the window signage with all the logo's from popular brands that Mike stocks in his shop, using a variety of colours we achieved  the look that Mike was after, we also made his backlit lower power LED backlit sign which looks amazing at night, see the video below of the sign before it was fitted in place.